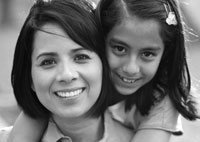 About D.C. Hunger Solutions
Every day in the District of Columbia, nearly one out of eight households struggles with hunger, with uncertain or limited access to, or ability to buy, nutritionally adequate and safe food. D.C. Hunger Solutions, founded by the Food Research and Action Center (FRAC) in 2002 as a separately staffed and funded initiative, seeks to create a hunger-free community and improve the nutrition, health, economic security, and well-being of low-income District residents.
What's Happening Now
Upcoming Event: SNAP/Food Stamp Workshop for Farmers' Markets
Monday, June 3rd, 2013, 6pm - 8pm at D.C. Hunger Solutions. Download this flyer (pdf) for more information.
---
D.C. Hunger Solutions Brings Food Assistance Outreach to Low-Income D.C. Residents as they File their Taxes
For the sixth year in a row, D.C. Hunger Solutions has partnered with the D.C. Earned Income Tax Credit (EITC) campaign, Community Tax Aid, and Capital Area Asset Builders to connect low-income families who benefit from free tax assistance to the Supplemental Nutrition Assistance Program (SNAP, formerly called food stamps). More...
---
New Survey Finds 15 Percent of Households in Washington D.C. Reported in 2012 Inability to Afford Enough Food
More than one in seven people in Washington D.C. reported in 2012 not having enough money to buy food that they or their family needed at some points during the prior twelve months, according to a new report released by the Food Research and Action Center. "It is unacceptable that so many people across the District are struggling and cannot afford enough food to provide for their families," said Alexandra Ashbrook, Director of D.C. Hunger Solutions. "These numbers show us that we must make our nation's safety net stronger, not weaker." More...
---
New Report Shows School Breakfast Participation Continues to Grow in Washington, D.C.
The School Breakfast Scorecard, a report released annually by the Food Research and Action Center (FRAC), found that D.C. served 69.5 low-income children breakfast for every 100 that received lunch during the 2011-2012 school year, which is an increase from the previous school year's high of 64.2 students for every 100 receiving school lunch. More...
---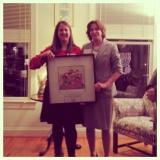 As It Celebrates its Tenth Year, D.C. Hunger Solutions Recognizes D.C. Councilmember Mary Cheh for her Work to End Hunger in the District
In recognition of her leadership to end hunger and promote nutrition in the nation's capital, D.C. Hunger Solutions presented its Hunger Hero award to Councilmember Mary Cheh. Cheh accepted the award at a December 10th event commemorating D.C. Hunger Solutions' decade of work to end hunger and promote nutrition in the District of Columbia. More...
---
Volunteer as a SNAP/Food Stamp Outreach Specialist with the D.C. EITC Campaign
Register now – trainings will be held in mid-January.
---
D.C. Offering Replacement SNAP/Food Stamps
Download the Replacement Food Stamps and Recent Power Outages FAQ (pdf).
Due to Hurricane Sandy, the D.C. Department of Human Services is accepting requests for replacement SNAP/Food Stamps. Current SNAP/Food Stamp recipients are eligible, and must apply by Friday, November 16th at 4:45 PM. Maryland SNAP recipients can also request replacement benefits - click here for more information.
---
D.C. Council Roundtable on Implementation of the FEED DC Act on Friday, November 16, 2012, 11:00AM
The Committee on the Environment, Public Works and Transportation, chaired by D.C. Councilmember Cheh, will hold a roundtable on the implementation of the Food, Environmental, and Economic Development (FEED) DC Act of 2010 on November 16. Follow this link for information and to register to testify.
FEED DC aims to close the grocery gap and connect D.C. residents to healthy food retail sources. According to Councilmember Cheh's office, the Act has three goals: (1) to improve access to healthy foods in low-income neighborhoods; (2) to encourage green technology in food stores; and (3) to create good jobs in areas with very high levels of unemployment.
The FEED DC Act brings to the District the kind of innovation that is taking hold in Pennsylvania, New York City, New Orleans, and a growing number of other cities and states. In addition to creating incentives to draw full-service grocery stores to low-income "food deserts," FEED DC's funding to D.C. Central Kitchen in FY 2011 helped develop a produce distribution system for small store owners in order to sell fresh produce and other healthy foods to residents in food desert areas of the city.
---
Food Stamp Challenge Concludes with DC Council Resolution opposing SNAP Cuts and Advocacy on the Hill
Over 50 D.C. residents participated in the DC Food Stamp Challenge which took place October 9-15, 2012. On October 16th, at the conclusion of the Challenge, three advocacy events happened. More...
---
Download guide to help low-income D.C. resident access nutrition programs...
If you or your organization help low-income residents in Washington, D.C. access social service resources, then this guide may be of use to you. The How to Get Food in the District of Columbia resource guide (pdf) provides information on the various government nutrition assistance programs, eligibility requirements, and information on how to apply in the District. D.C. Hunger Solutions has guides in both English and Spanish. If you are interested in obtaining a few color copies of the guides free of charge, send an email including the number of guides you would like, preferred language, and mailing address to Sheena Simpson at ssimpson@dchunger.org.
---
D.C. Hunger Solutions Recognized as a Community Champion
The Mystics and Capital One Bank recognized DCHS as a hero in the D.C. community because of the organization's efforts to end hunger, reduce poverty, promote nutrition, and curb obesity. More...
---
District Schools Chosen for National Wellness and Nutrition Award
The Office of the State Superintendent of Education announced ten District of Columbia Schools have been honored among the healthiest nationwide as part of the US Department of Agriculture's (USDA) HealthierUS School Challenge (HUSSC) Award Program. More...
---
12.6 Percent of D.C. Households Struggling with Hunger - New Polling Data Show Broad Support for SNAP and Opposition to Cuts
One in eight households in Washington, D.C. struggled with hunger on average in the years 2009-2011, according to new data released today by the U.S. Department of Agriculture (USDA) in its annual report on food insecurity. Nationally, more than 50.1 million people lived in households that were food insecure in 2011. These numbers show that there are far too many hungry Americans, even while some in Congress propose billions in cuts to the Supplemental Nutrition Assistance Program (SNAP, formerly known as food stamps). More...
---